"A sister is a gift to the heart, a friend to the spirit,
a golden thread to the meaning of life."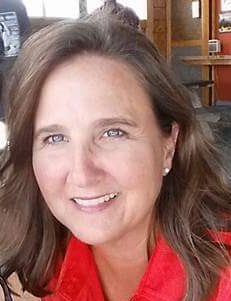 Angela Hudson
I was introduced to Captivating by my husband Shawn and his Band of Brothers who started the Hill Country Men on Fire. They host the Wild at Heart Bootcamps for men modeled after John and Stasi Eldredge's ministry in Colorado. Their fire to share the message of Jesus' love inspired me to start the Hill Country Women on Fire (Captivating TX, a 501c3 non-profit organization)—because we want to be included too
. As I prepared to present the first Captivating TX retreat, I was changed. My vision of everyday life became more meaningful. I am a JOYful person usually, despite the massive challenges I have faced in my 50 years of life, but this new mission of adventure gave me PURPOSE, gave me PEACE and it gave me HOPE for the future. I learned so much about why I went through the difficulties in my life---it was for a purpose and time such as now—to walk with fellow sisters looking for Joy, Peace, Hope and Love of our Heavenly Father. Shawn and I have 4 grown children and live in the beautiful Texas Hill Country town of Boerne.

Elva Martin
I attended my first Wild At Heart retreat in Colorado in 2019, led by John and Stasi Eldredge. My life completely changed after I came back from the retreat. I was confused, full of anger and with very little faith. God was making himself available to me at all times but I just could not hear him, I didn't know how. The people at Wild At Heart opened my eyes towards God. I learned that having a relationship with God is simple, just like having any friendship with any other friend in my life. I learned that God was not an image only but He was my friend my companion my savior and He wanted to have an interactive relationship with me. I discovered God's unconditional love for me and stirred up a passion inside of me to love people and to love myself. God offered his relationship freely to all of us we just need to learn how to seek it. I am so excited that God changed my life, that I want to share it with everybody. I joined a Team called Hill Country Women on Fire , and we invite you to join us to experience a journey and to learn to have a personal and intimate relationship with God.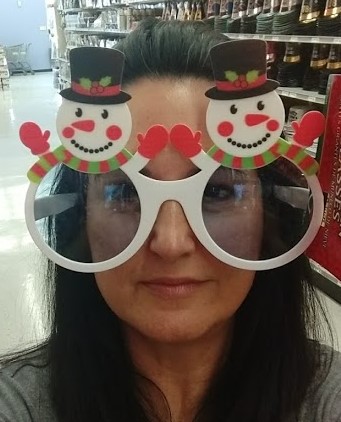 Tamara Wetegrove
I was invited to my first Captivating Texas retreat in March of 2021. I did not know what to expect or come away with. I didn't know it yet, but my initial invitation to the retreat was placed on my heart way before it came into existence. All my life I knew I was meant for more. I've worked hard to find that one thing that makes me feel good as a person, to feel truly loved. My past life always placed fear, doubt and lack of self-worth, and much pain in which I believed were all true. God placed a yearning to spread his Love and HIS Word inside of me. I am not at all the Godly type. What I can tell you, is God speaks to me in his unique way and in a way, HE knows I can relate. God is the master translator. He is the one who knows your heart way before you know yourself. Over the past two years I have been in a "dry spell" not being able to hear God's voice. I felt lost, angry, emotional, and not a desire to care. I felt ugly and never good enough. I believed the devil and his lies about me. I heard God plant the seed but again, as always, doubt crept in. BUT God never faltered. God knew what I needed and was led to this exact retreat. During this time of reflection, I saw HIM in the rising sun, felt HIS touch through the breeze and HE spoke to my heart through the ruffling of the leaves. Jesus led me to the garden, and He spoke my name. I will never be the same. I pray all women can feel HIS love.